How to connect your Google account with HR Cloud?
In this article you'll be able to find exact steps you need to do so the connection between your Google account and HR Cloud Calendar works.
As it is already written in the title, this article will help you with setting up the connection between your two favorite systems. So, let's start.
First, log into your HR Cloud account and click the button in the upper right corner where your initials or avatar is. After, hit the "My Settings" button.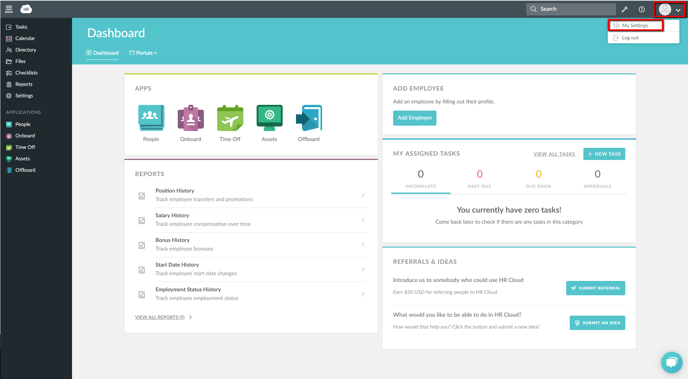 The second step you need to do is go to the "Integrations" section.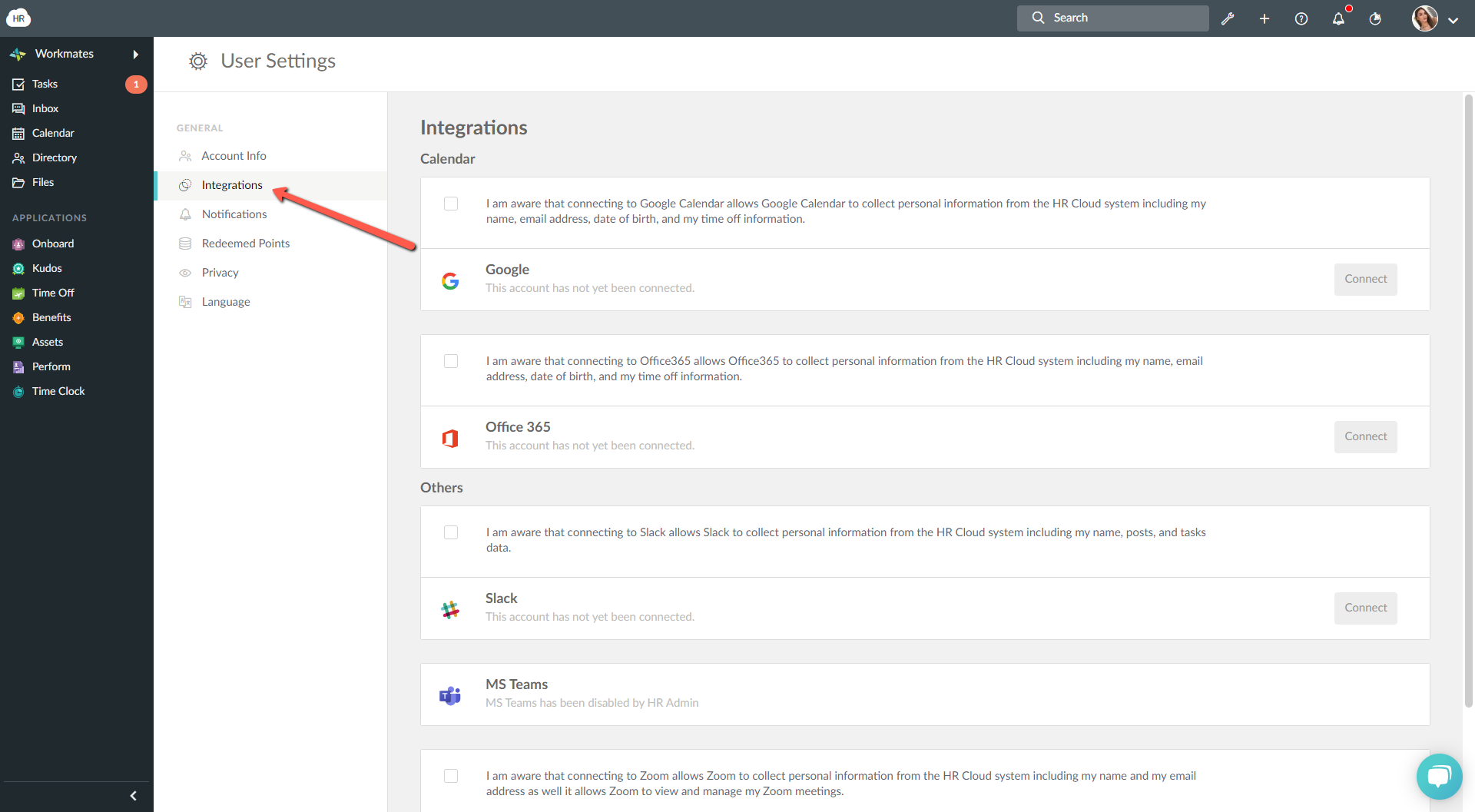 At this point you will be able to connect your Google account with the HR Cloud by toggling the consent section and by pressing the "Connect" button.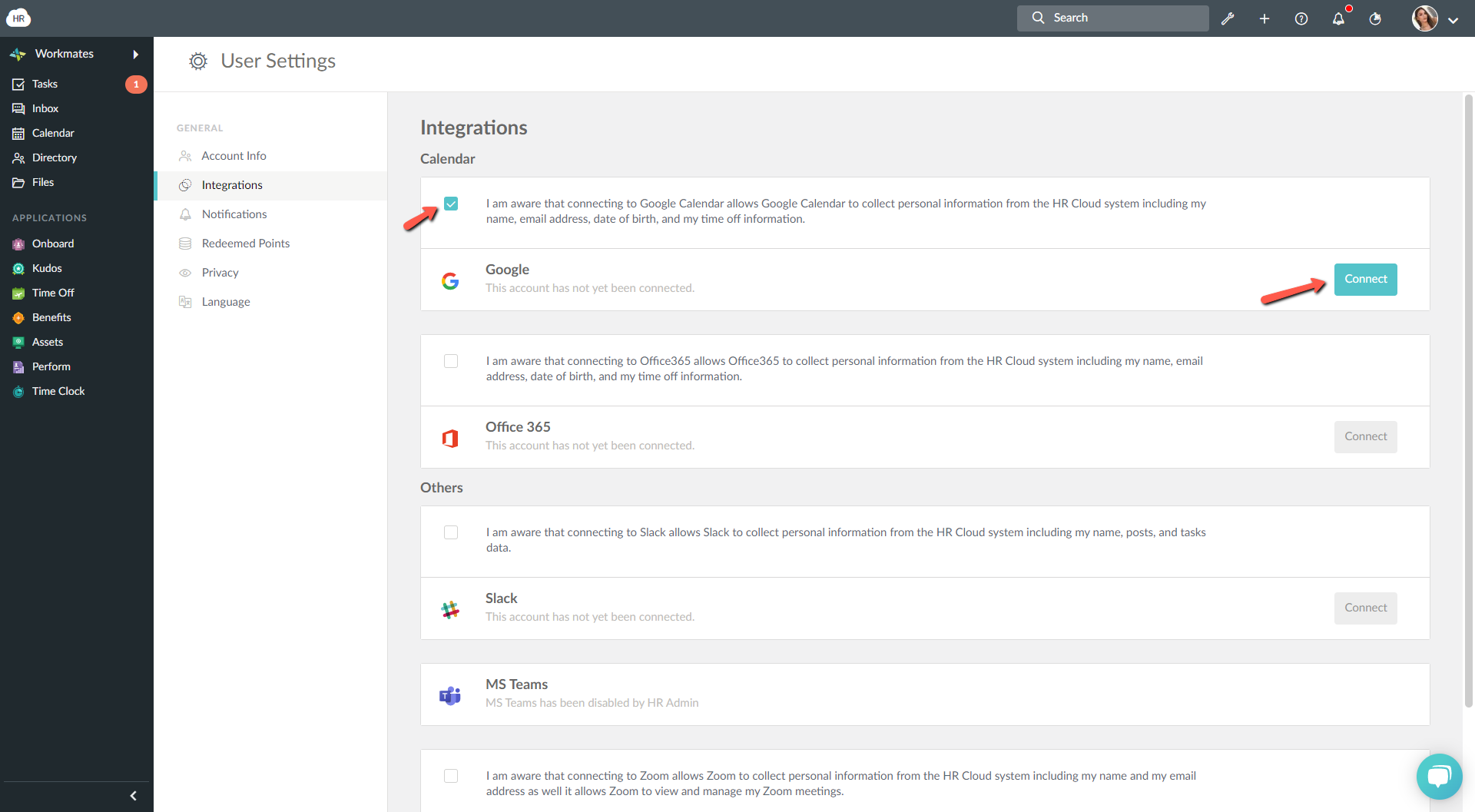 This button will enable several options that can be configured.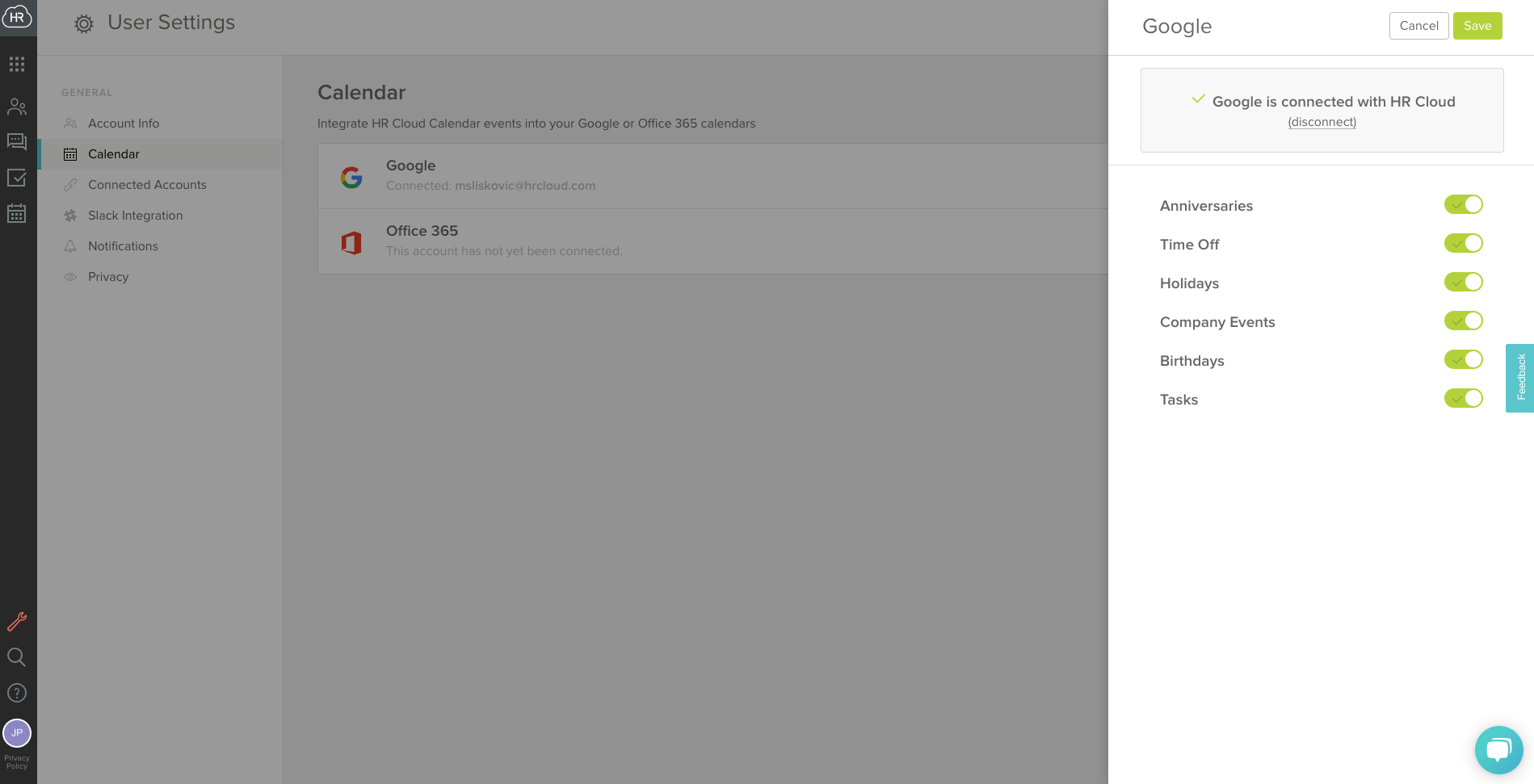 And, that's it! Enjoy all the benefits that this integration is bringing!