Engagedly
Engagedly is a performance review software that incorporates elements of employee engagement.
HR Cloud also offers the Perform app to track employee performance, but if you are already using Engagedly as a performance review software you can connect it to your account.
To connect your HR Cloud account with Engegadly,
Go to HR Cloud System Settings,
Click on Integrations and choose Engagedly,
Enter your Engagedly Client Secret and Client Key.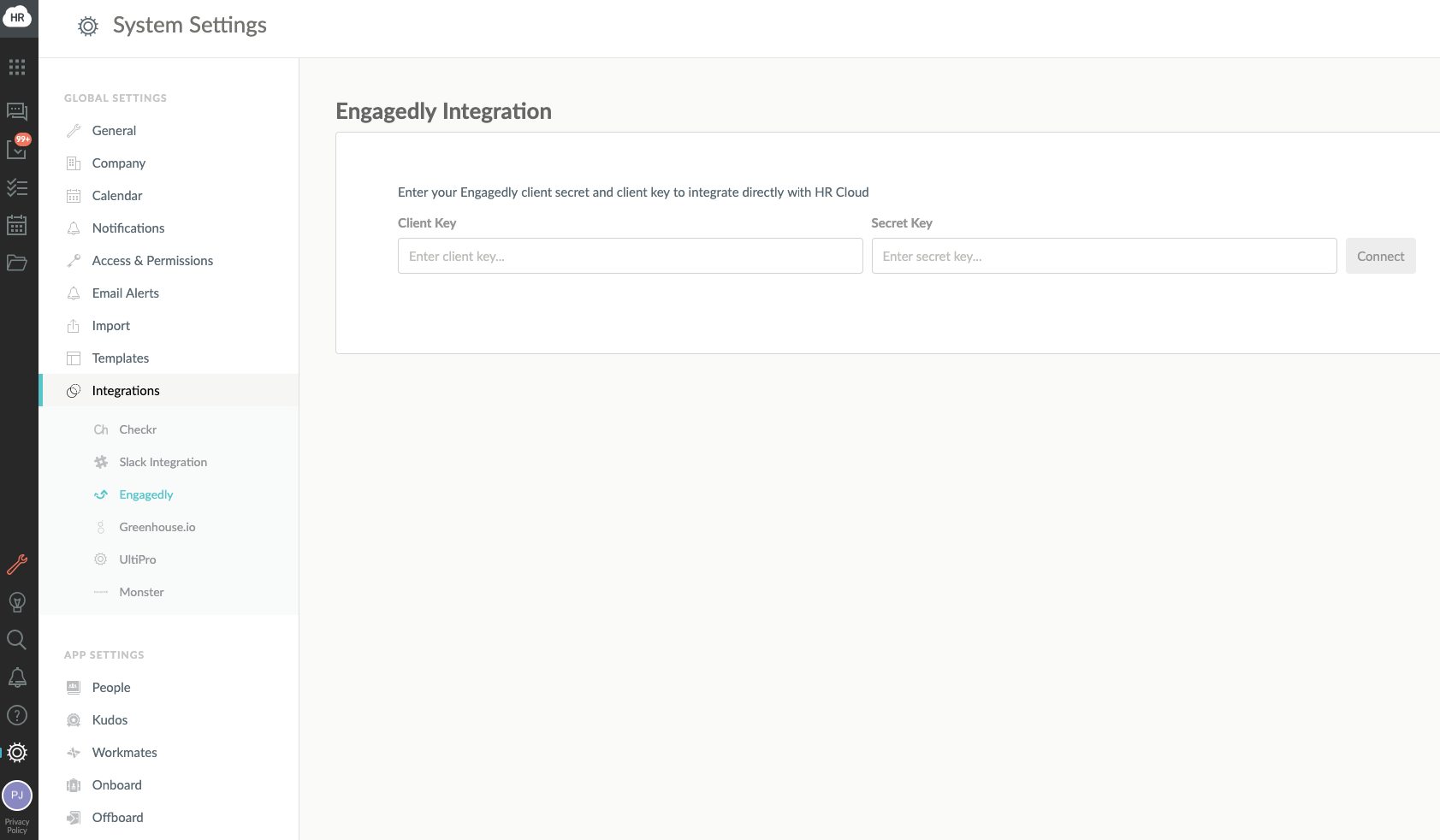 Once you click connect you will be able to export your HR Cloud Employees to Engagedly.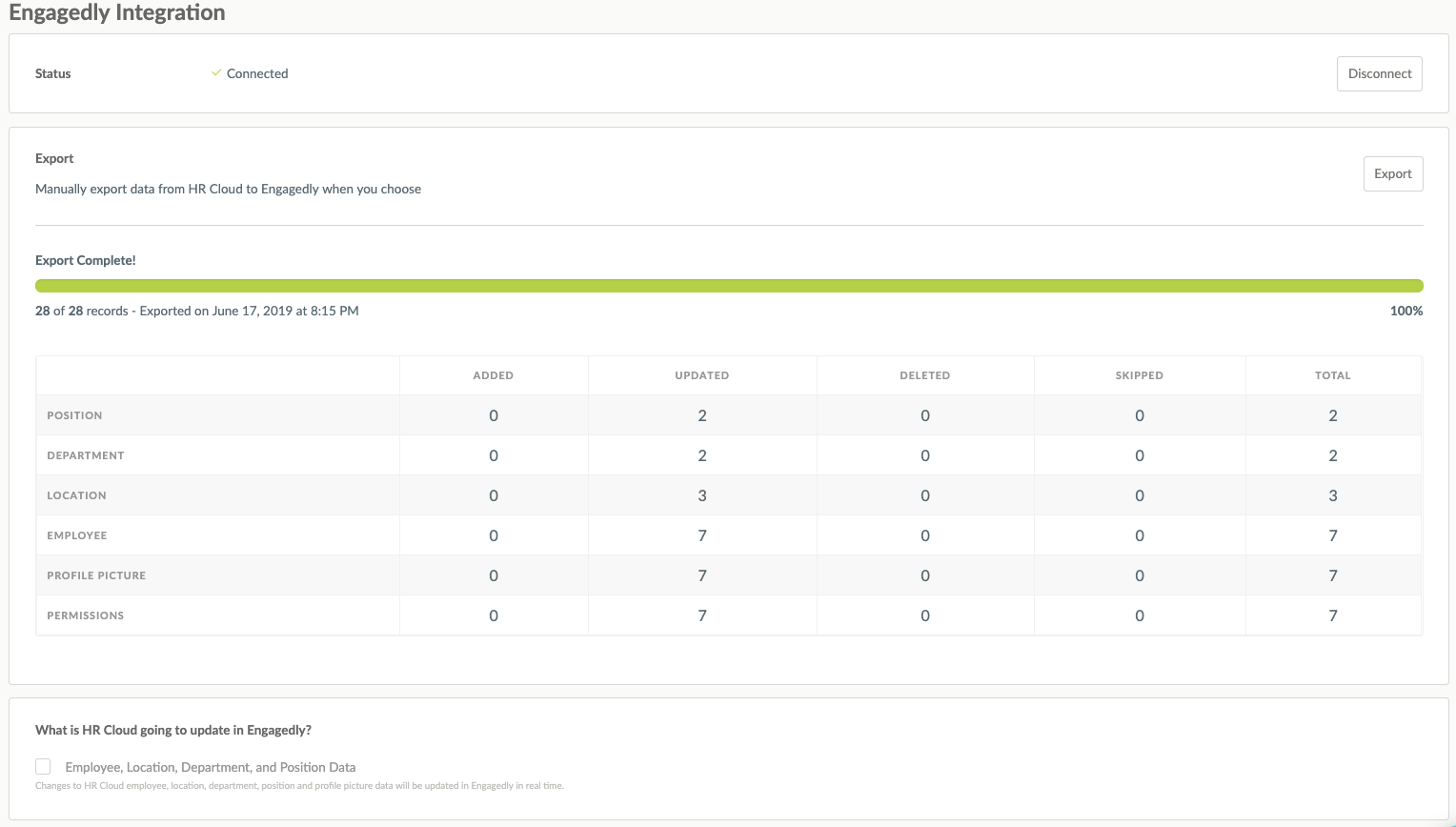 If you click on the toggle below, the changes to HR Cloud employee, location, department, position and profile picture data will be updated in Engagedly in real-time.
Setting Up Engagedly Single Sign-On
To enable single sign-on with Engagedly, please,
Sign in to Engagedly,
Navigate to Settings > Integrations > SAML SSO,
Copy the ACS URL and paste it in HR Cloud,
In Engagedly SAML SSO, mark the checkbox Enable SAML,
Copy and paste the Identity Provider Issuer, Identity Provider Single Sign-On URL and Identity Provider X.509 Certificate information from HR Cloud into the corresponding fields in Engagedly SAML SSO, then click Save.
HR Cloud View



Engagedly View
Once the connection is established you will be able to log to Engagedly in from the HR Cloud Dashboard.