This article explains how to use HR Cloud integration with WOTC Planet.
Enabling the Integration:
Make sure your WOTC integration is enabled in HR Cloud. If not, please, be advised to reach out to your Account Manager. Once turned on, it should appear under the Integrations tab, within Settings.
Initiate the configuration by acknowledging the Privacy Policy. To accept it, enable the checkbox, and save the change by pressing Save.
Accepting the aforementioned policy will showcase the formal consent with the timestamp and the name of the User who was to agree to the terms.
The next step is to choose from two connectors offered, the Single WOTC Connector and Multiple WOTC Connectors per Division. After the connector has been chosen, make sure to enter the identifying data required to establish the connector.

Once the WOTC integration setup is complete, you will get a "Complete WOTC Survey" task in the Add Predefined Task section.
How to complete the WOTC Survey task:
The "Complete WOTC Survey" task is a complex task divided into two steps:
Step 1: A task "Complete WOTC survey" is assigned to the employee.
Step 2: A review task "Verify WOTC survey" is assigned to HR Admins to review the survey completed by the employee.
After the employee clicks the Fill out form button, the WOTC Survey will open up for completion. Once completed, the user will have to move forward to the next page with questions by clicking the Continue button on the form.
When the form is fully completed, the users will get this notification on their screen: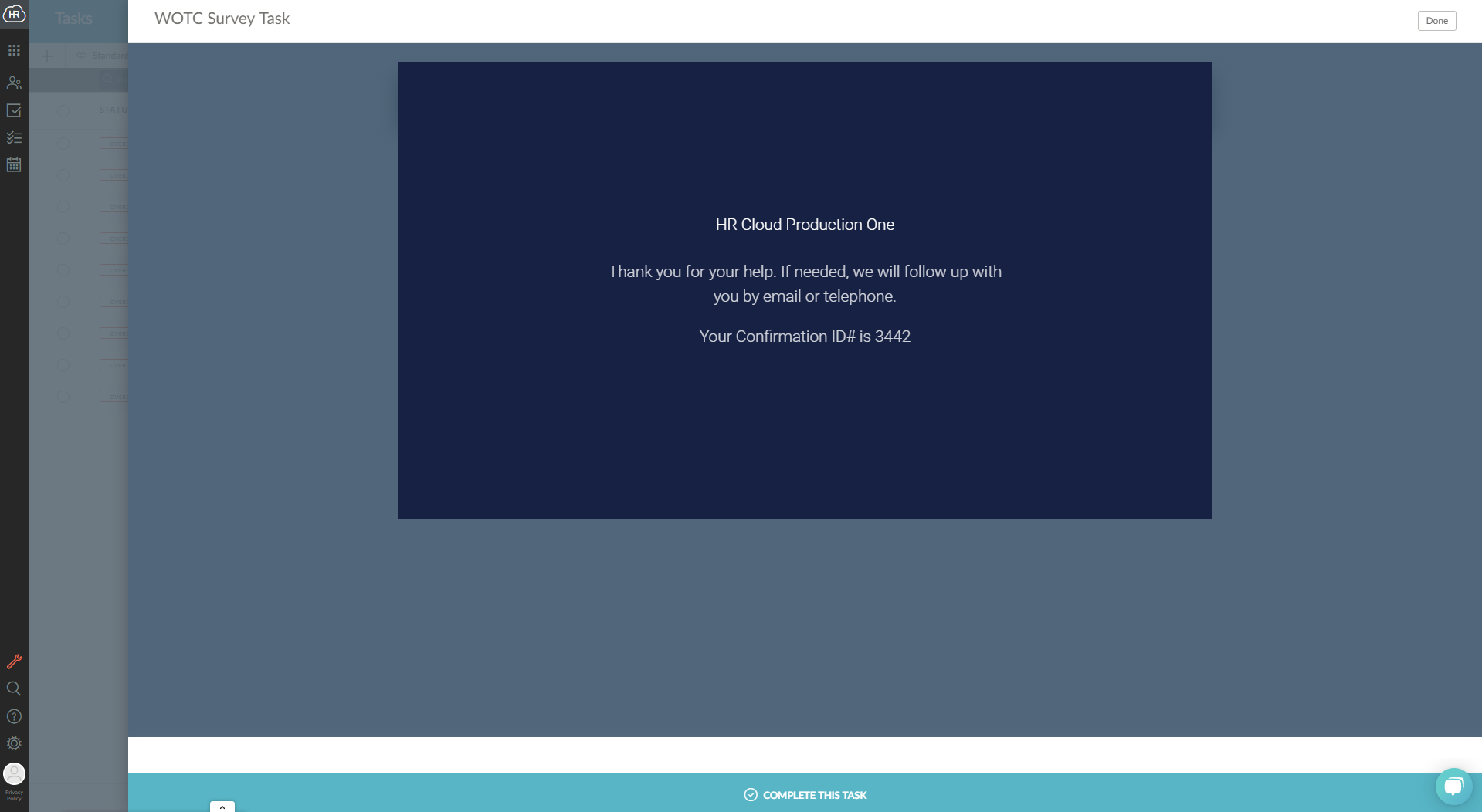 Once the notification pops up, the user can click the complete task button and an evaluation record will be created for the employee in the WOTC section of the Onboard application: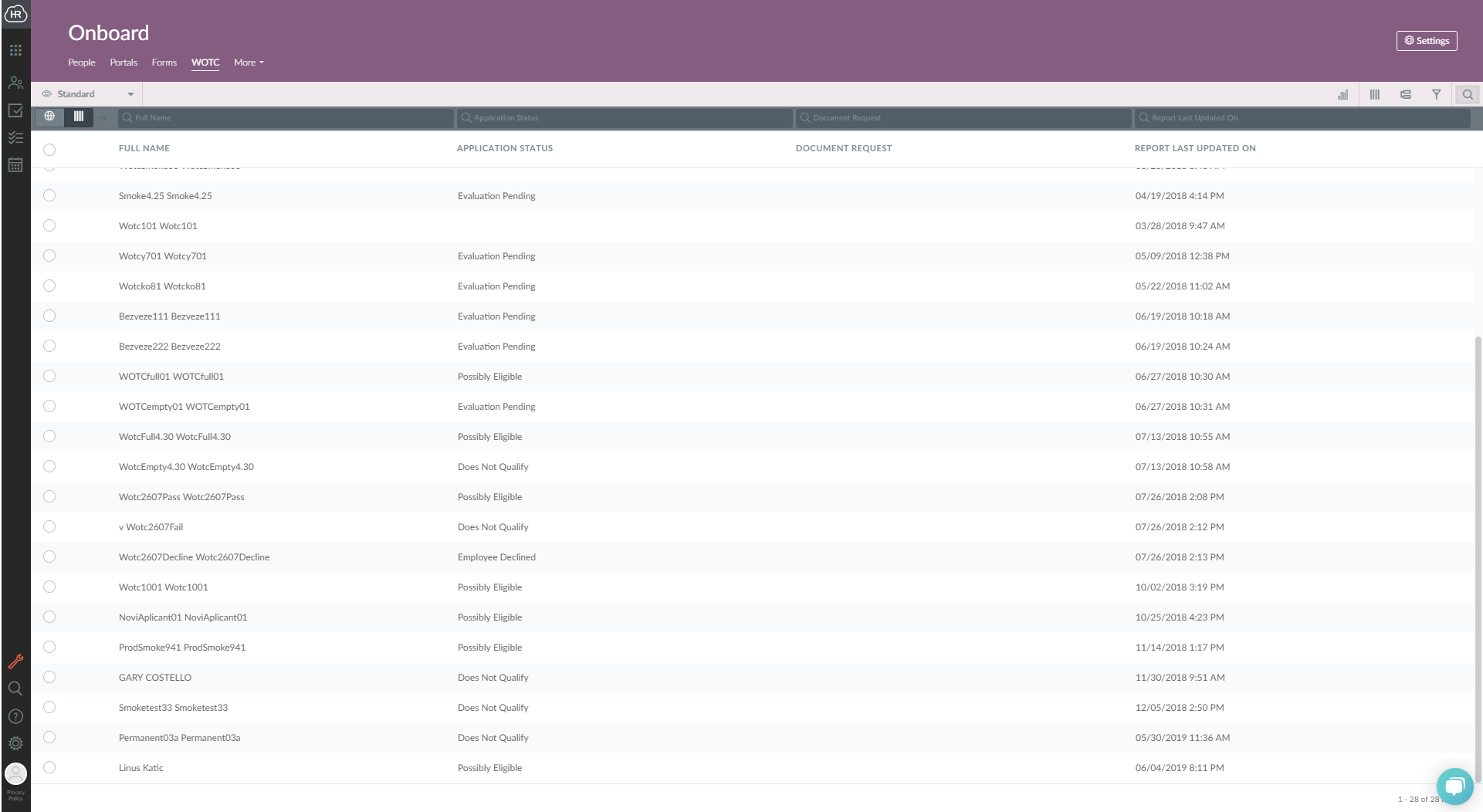 WOTC Integration Import
The evaluation record is created in the WOTC section. The data can be imported from WOTC in two ways:
1. Manual Import
2. Automatic import of data which happens every day at 12:00 PST
If you wish to import data manually, go to Settings, where you will find WOTC under the Integrations Section, and click Import.