ADP Workforce Now Integration Details
ADP Workforce Now - Import and Export Walkthrough
ADP Workforce Now - Import
Current ADP Integration allows you to import your employees and company information into HR Cloud.
This imports data necessary to properly build a company hierarchy and allow you to add employees and begin building checklists.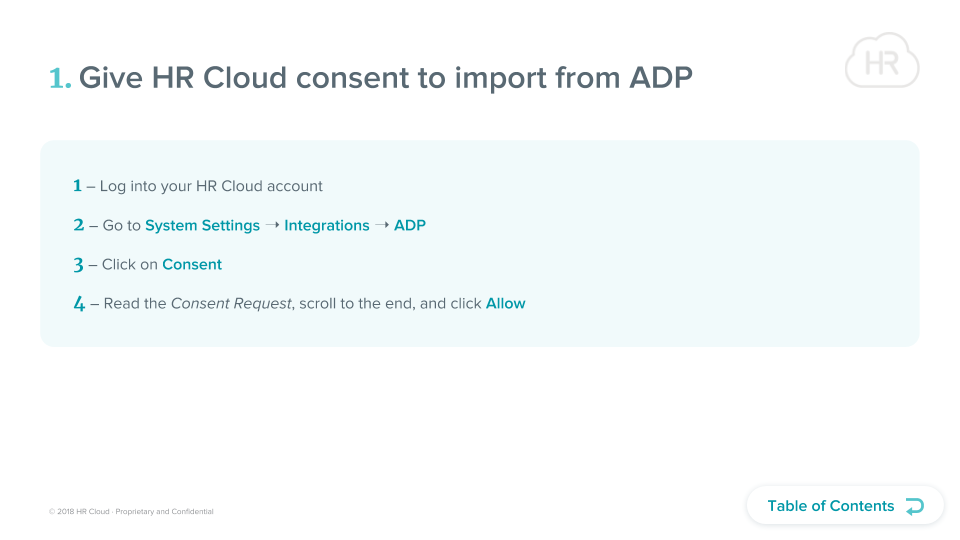 After a successful consent and the execution of a Manual Import HR Cloud will begin importing your company information.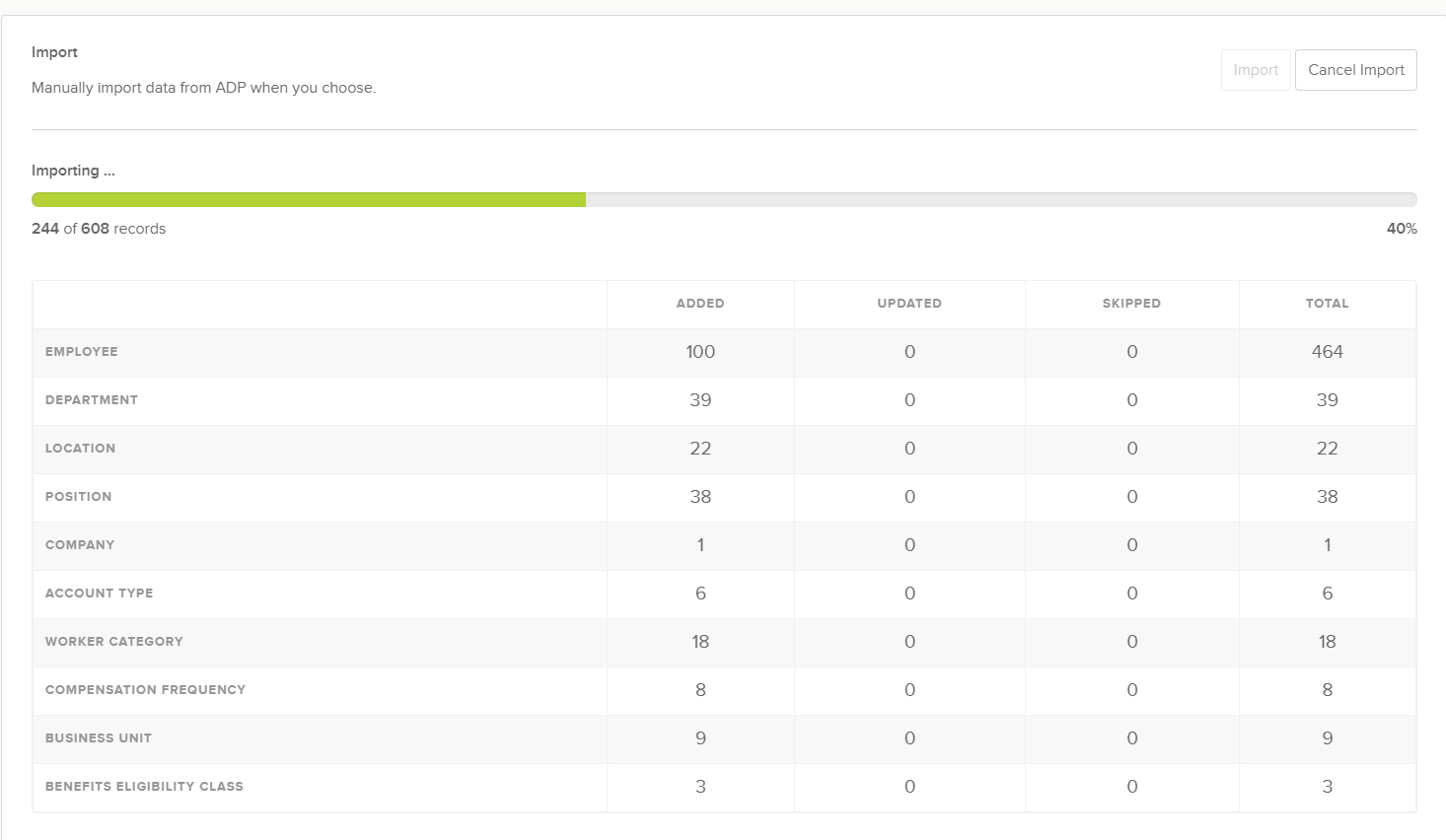 Please note the ADP Workforce Now integration with HR Cloud does not currently support the integration of W4 form (Federal taxes), or any state/local tax forms.
ADP Workforce Now - Export
After adding an employee to HR Cloud, you are ready to send the employee record to ADP.
Please note that ADP payroll integration to HR Cloud does not receive all the data and forms from the HR Cloud employee profile.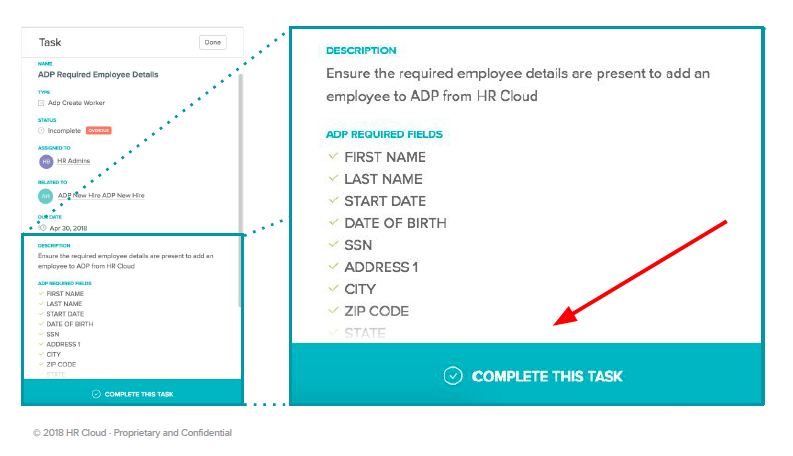 Completing Add New Hire to ADP task triggers the integration and will create a record in ADP.
For more specific user guidelines, check out these articles on how to complete the direct deposit form or how to add emergency contacts.