How do I create a Blank Form?
This article explains the step by step process of creating a new blank form.
HR Cloud offers a very easy to use and extensive Form Builder tool which can be used to create dynamic forms with different types of fields and formatting options. To create a blank form, please follow the steps below.
Go to the Files icon on the left bar and click on E-forms.

Select 'Blank Form' from the new form widget.

Fill out the details of the form. You won't be able to ''Save and Proceed'' before naming your Form.
Click Save and Proceed and the form will be created in the system and you will then be able to add and arrange fields to your liking.
Click here to learn about different field types and how to use them in the forms.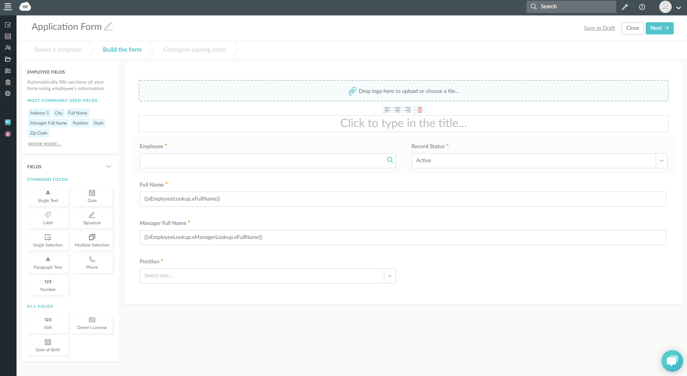 After you have added and arranged your fields, click on the "Next" button at the top right of your screen and you will be able to Configure Signing Order
To learn more about configuring signing order, please check out this article.