Employee Recognition is a vital part of every good business. The role of Rewards is a way of acknowledging a good performance or a job well done.
KUDOS
One of the features inside the Workmates app is Kudos.
It is an interesting and engaging way to give your employees and coworkers proper recognition, express respect or gratitude for their performance and effort.
By giving Kudos, users with the Admin role inside the system can assign points.
The employee can redeem those points as soon as they appear in his Wallet inside the Kudos app or he can forward them to his coworker. The choice is entirely up to the employee.
How to sign up?
First, the employee has to login to his Workmates account.
He can then check his points by entering the Kudos app.
Even though the employee can see other's Kudos, he can only see and use his Wallet meaning that he has no knowledge of other employee's Wallet account.
Under the Wallet section, an employee has 2 options:
SPEND POINTS - clicking here, takes the employee to choose how he wants to spend them
SEE ALL TRANSACTIONS - here he can see his current balance, his previous transactions and from whom he even received points and when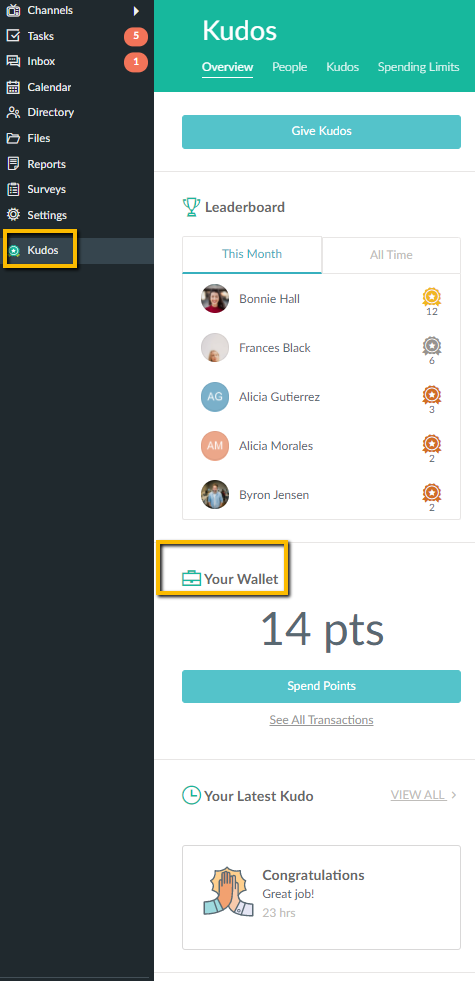 Transactions
The employee can see his balance at any moment by checking Transactions inside the Kudos app directly from the Wallet
He can track down how much he has received/given/redeemed and when.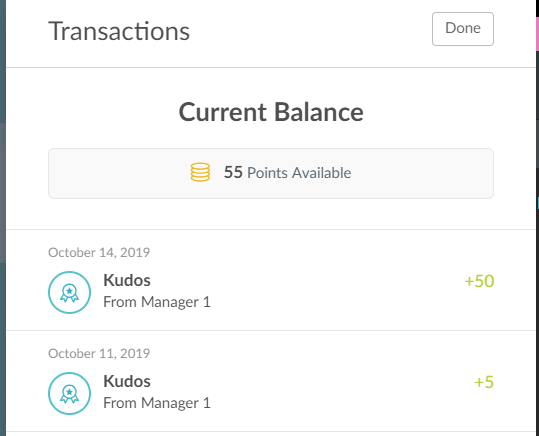 Spend Points
By choosing the way he wants to spend his Points, the employee is ready to redeem them. If he chooses the Gift Card, he just has to click on the chosen Merchant like it is shown on the previous slide
Once inside the ''Gift Card'', he can see how much points he currently has available for redemption.
He doesn't have to spend all of the amounts.
Click on the Gift Card
Choose the exact amount
Redeem points

The employee will receive an email confirmation with instructions on how to redeem his gift card.