How do I create a Background Form?
This articles explains step by step process of creating a background form.
To create a background form, go to the File icon on the left and click on E-forms. Click on the '+New Form' icon to create a new form and choose Background Form.


Enter the values for the form name and upload your pdf.
Click "Save and proceed" and the form will be created in the system and you will then be able to add and arrange fields to your liking.
Click here to learn about different field types and how to use them in the forms.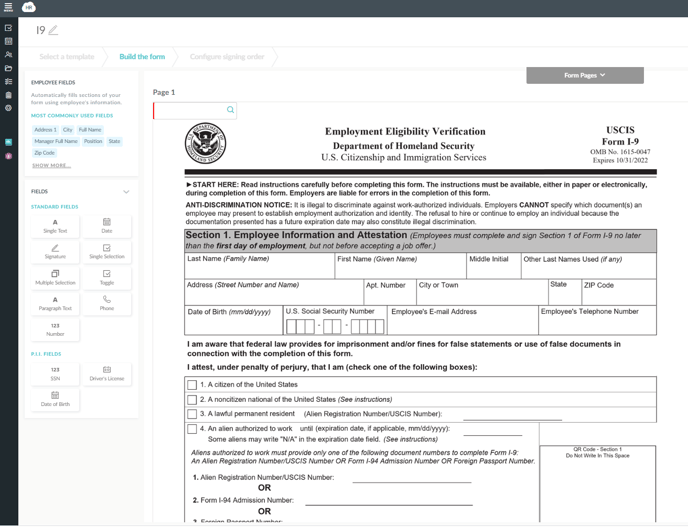 After you have added and arranged your fields, click on the "Next" button at the top right of your screen and you will be able to configure your signing order.
To learn more about configuring signing order, please check out this article.